Nolifrit Team Building: Unforgettable Rafting Trip
On August 26, the team building activity organized by Nolifrit was held in Huanglong gorge, Liuyang. All the staff actively participated and spent a day full of challenges and laughter. This team building activity not only narrowed the distance between colleagues, but also injected new vitality and motivation into our work.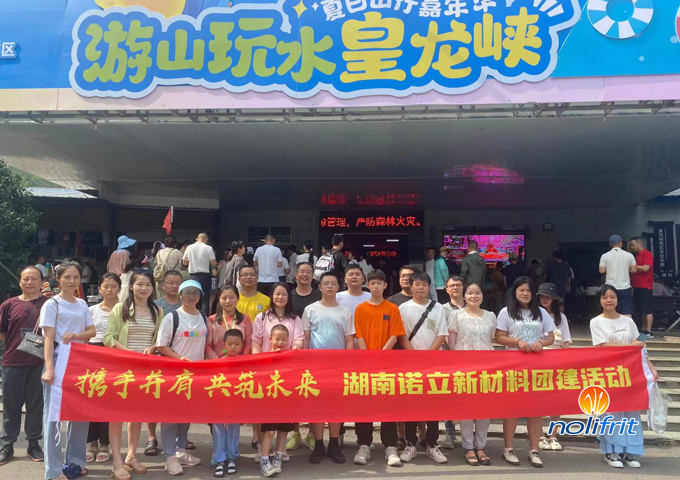 In the morning, we arrived at Liuyang Huanglong Gorge Rafting Base with great anticipation. In the process of climbing the mountain, we experienced beautiful natural scenery: winding valleys, surging rivers, surrounded by mountains and verdant forests. It is quiet and unique here, as if you are in a fairyland. There are also some interesting ropeway challenges along the way, making the entire mountain climbing journey full of laughter.
First of all, we came to the glass drifting project. As soon as I sat in the transparent glass boat, I felt nervous and excited. During the rafting, we admired the crystal clear river water and felt the cool breeze blowing on our faces. The glass plank road is narrow and exciting, and there are screams during the rafting process. We seem to be traveling through a beautiful picture and have close contact with nature. Everyone enjoyed this special experience and couldn't help but marvel at the magic and beauty of nature.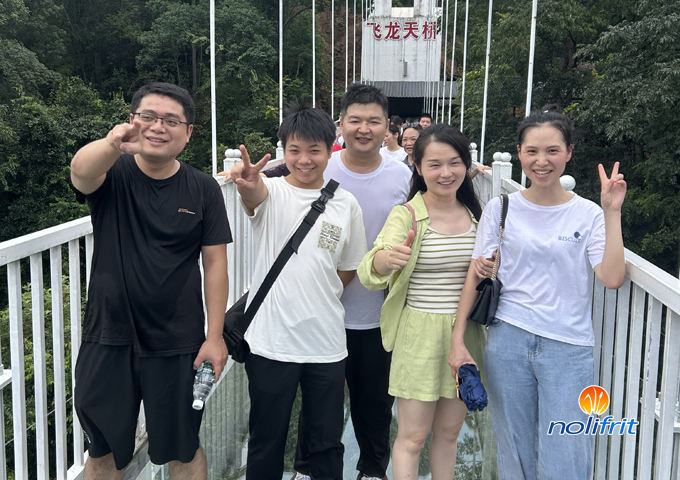 Then, we came to the rainbow slide. Standing on a high place, looking at the colorful lights on the slide, my heart is filled with anticipation. The magnificent slide shimmers in the sunlight. Rushing down from high places again and again, your body seems to be flying, enjoying the pleasure brought by speed and excitement. Laughter comes and goes, releasing the joy deep within.
Finally, we ushered in the most anticipated rafting project. Putting on life jackets, picking up paddles, we divided into groups and got ready to go. The river was fast and the rocks and cliffs were steep. We were full of determination to challenge. Everyone entered the canyon nervously and excitedly, following the current and passing through the dangerous shoals. Cheers and shouts echoed in the valley. Sometimes it is bumpy and sometimes thrilling, but we support each other and work together to face every difficulty. This teamwork spirit was fully demonstrated during the rafting process.
The entire event was full of laughter and friendly atmosphere, cultivating team cohesion and trust amidst challenges. We inspire each other, help each other, work together in the face of difficulties, and defeat ourselves. The team's tacit understanding and sense of unity have been further strengthened, laying a solid foundation for the company's development.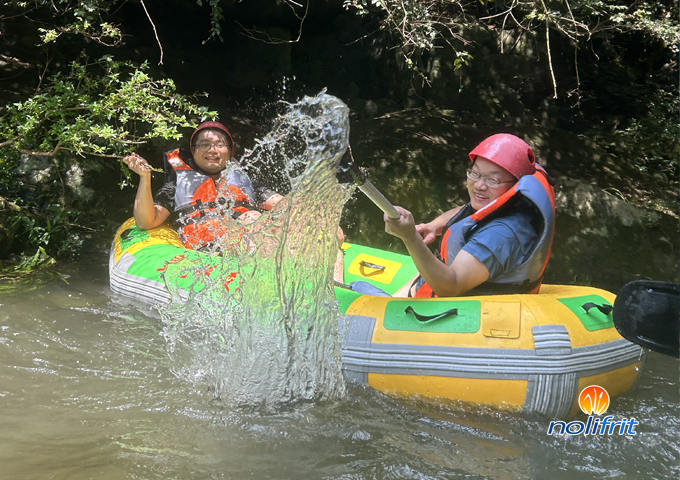 A day of rafting in Huanglong Gorge in Liuyang brought us endless happiness and memories. We have a deeper friendship with each other and a greater understanding of the importance of teamwork. Through this activity, we not only experienced excitement and fun, but also exercised our teamwork and problem-solving skills. I believe that everyone will bring this team spirit and sense of cooperation into work and contribute to the development of the company.
Rafting in Huanglong Gorge in Liuyang, we experienced excitement and challenges together and left wonderful memories. This team-building activity not only shortened the distance between colleagues, but also injected new vitality and motivation into our work. Looking forward to the next team activity, let's get together again and continue to create more beautiful memories!