Nolifrit Held "Enamel Customer Service"
Experience Sharing Session
In mid-August, customers from abroad came to China to visit the electrostatic spraying equipment and gain an in-depth understanding of the electrostatic dry method and the performance of electrostatic dry powder products. As warm and considerate hosts, our salesmen accompanied us throughout the entire process and provided professional services and guidance. After the visit, our salesperson shared her reception experience, providing valuable experience and inspiration to other employees of the company.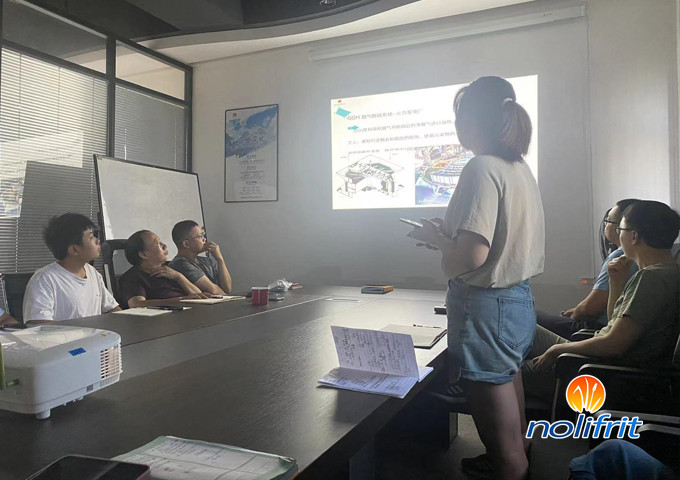 Nolifrit has always attached great importance to customer service, communication and cooperation. In order to better meet the needs of customers and enhance the company's popularity and competitiveness, we strive to continuously learn and master professional knowledge and apply it to practical work. This event to receive foreign customers is the result of the joint efforts of the company's employees and is also an important step for us to actively expand overseas markets.
In the process of receiving foreign customers, our salesmen show a high sense of responsibility and professionalism. They understood and prepared relevant information in advance to ensure a full understanding of electrostatic spraying equipment and electrostatic dry powder coating technology. During the reception process, he patiently answered the customer's questions and introduced the working principle, operating procedures and precautions of the equipment in detail. At the same time, the advantages and product performance of electrostatic dry powder spraying technology are also emphasized, so that customers have a deep understanding of our technology and products.
In order to better communicate, our salesmen also actively provide translation services to ensure that customers can accurately understand our introduction. After the visit, they interacted with customers and invited customers to provide comments and suggestions so that we can further improve service quality. Customers appreciate our warm reception and expertise and express great satisfaction with our technology and products.
In order to share this successful reception experience, Nolifrit organized a special experience sharing meeting. At the meeting, they introduced in detail the precautions and techniques for receiving foreign customers based on their actual experience. They emphasized the following points: First, prepare relevant materials in advance, including product information, technical manuals, etc., in order to have accurate answers to customer questions; second, pay attention to language communication, and if conditions permit, it is very necessary to provide translation services ; Finally, we must show professional quality and service awareness to let customers feel our sincerity and professionalism.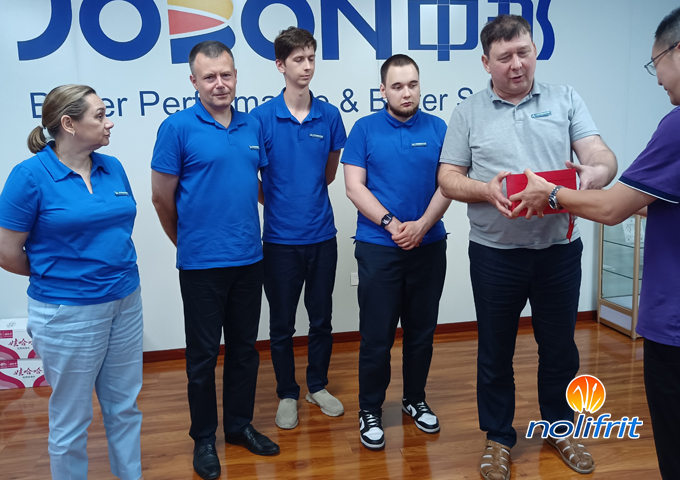 This experience sharing meeting received positive response and participation from other employees. Everyone said they had benefited a lot and said they would work hard to learn and improve their service capabilities. The management of the company also spoke highly of this activity, and said that it will further strengthen staff training and team building to provide better guarantee for the company's development and customer service.
As a professional supplier of enamel frits and inorganic pigments, Nolifrit will continue to be committed to providing high-quality products and excellent customer service. We believe that through continuous learning and sharing of experience, our employees will be better able to meet challenges and provide customers with more satisfactory products and services.